Cancer Council quells Dr Teo's mobile phone brain cancer panic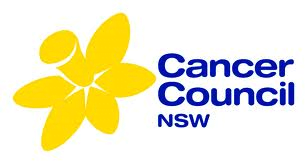 Australians should not unnecessarily panic about mobile phones causing brain cancer, the NSW Cancer Council has said in response to claims of a spike in brain tumour cases by well-known Australian brain surgeon Dr Charlie Teo.
"Mobile phones have been widely used in Australia for nearly 20 years now. Contrary to concerns about mobile phones, we have seen absolutely no associated increase in brain cancer cases in Australia or overseas," Cancer Council NSW CEO Dr Andrew Penman said in a press release.
"Users should therefore not unduly worry that their device will give them brain cancer."
Dr Penman said that numerous studies around the world have failed to prove that mobile phones are a cause of brain cancer.
The Cancer Council's response came after an article from Dr Teo, promoting Brain Cancer Action Week, claimed there is an increasing trend in brain cancer cases worldwide and questioned the integrity of industry funded research.
"I am not an expert on electromagnetic radiation. Nor am I an expert on the molecular effects of non-ionising radiation on cellular biology. However, I am an expert on brain cancer and witness every day the devastating effects this disease has on families and society," Dr Teo's article in The Punch said.
"I see 10 to 20 new patients each week and at least one third of those patients' tumours are in the area of the brain around the ear. As a neurosurgeon I cannot ignore this fact and while I may personally believe there is a link between brain tumours and EMR exposure, I need evidence to support it."
"Of all the studies in the world literature, of those that show a link, not one has been funded by the telco industry. Of those that show no link, up to 75 per cent have been funded at least partially by industry."
AMTA CEO Chris Althaus said while the industry respects Dr Teo's work as a brain surgeon and acknowledges his right to express his strong personal opinions, they reject Dr Teo's claims of alleged improper industry influence over research.
"Our industry relies on the expert opinion of national and international health agencies, such as the World Health Organization (WHO), which have found no convincing evidence that radio frequency exposure within internationally accepted safety limits causes adverse harmful health effects," Mr Althaus said in a response article published on The Punch.
"The industry is committed to supporting independent scientific expert research to provide accurate science-based information to assist consumers make informed choices about their use of mobile technology and health."
Mr Althaus said Interphone, the biggest study undertaken of its kind into potential health impacts of mobile phones, was half funded by the European Union on condition that the other half came from industry through the International Union Against Cancer.
"Industry funding is provided under strict protocols, which guarantee the study's complete scientific independence. For example, international industry groups, the Mobile Manufactures Forum and the GSMA, provided some funding for Interphone under strict agreements which ensured the study's integrity, accountability and transparency," Mr Althaus said.
Mr Althaus also said Dr Teo's claim that the mobile phone industry had denied researchers access to call records was incorrect and that his request for telecommunications companies to fund more independent research was already in place as part of the industry's licence fee requirements.
"Industry has provided extensive call usage records for the Interphone study group in Australia, Mr Althaus said.
"Records dating back 15 years were provided after considerable effort and represented more extensive data than was provided to many of the other international groups involved in Interphone."
"The Federal Government provides about $1 million a year for research into health and safety of mobile telecommunications. The money comes from mobile phone industry licence fees and is arms-length from industry. The Federal Government sets the amount of the levy based on what it believes is an appropriate amount of research funding as Australia's part of global WHO co-ordinated research programs."